Last week we went to FOAM to have some brunch.
Foam is a Health Food 100% plant-based breakfast/lunch room with a minimalistic look and a relaxing vibe in the atmosphere, located in The Hague.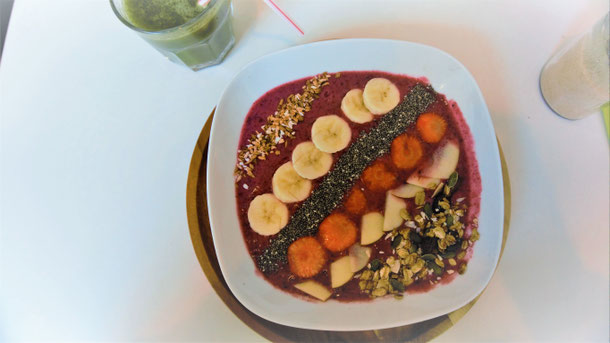 I ordered the Acai bowl, a Chai latte and the juice of the day (with pear, apple and spinach). The Bowl was delicious, the juice was allright. I've had a period in my life where I drank too much juice.. this juice gave me a bit of a flash back to that period. Everything in moderation I guess.
They have a lot of other juices on their menu with funny names such as; when harry met celery, it takes two to mango and they don't carrot about us.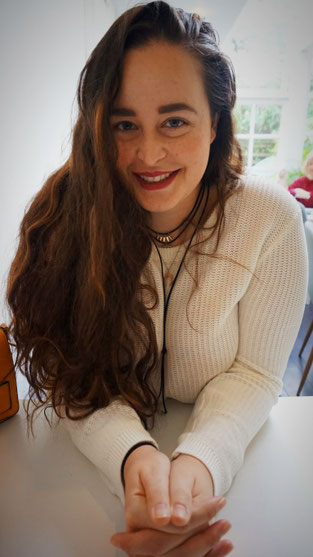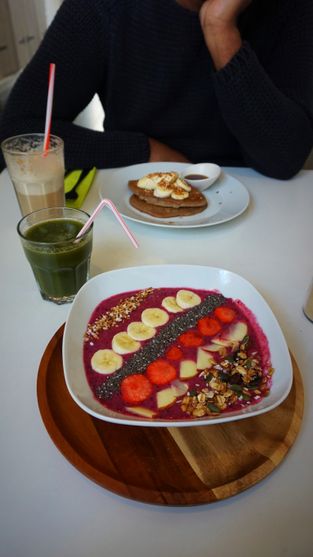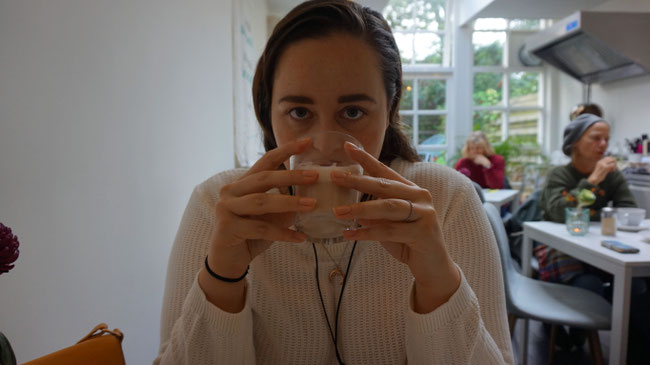 My other half ordered the lemony buckwheat pancakes. If you would like to check out their menu you can click on this link.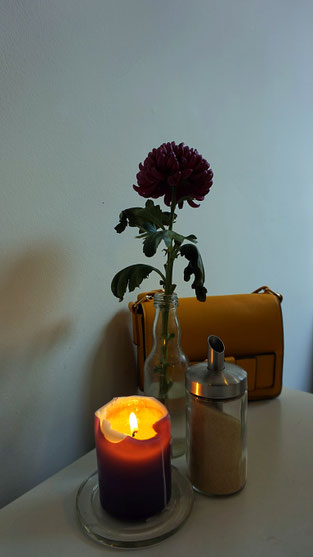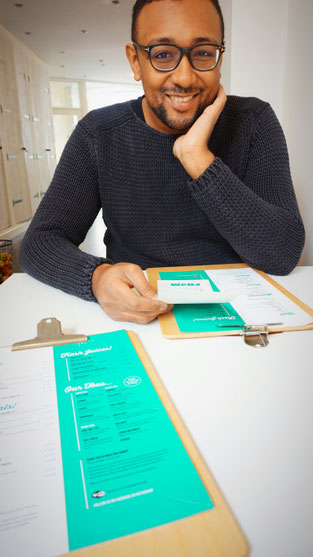 FOAM is a very cute, tiny place with great food and a great down-to-earth, relaxed atmosphere. Especially if you want to eat more plant based.
We are planning to go back here in the near future.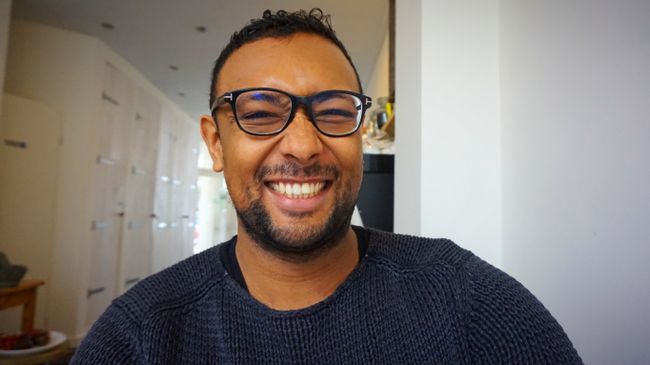 Do you have any tips on new hotspots? Let me know in a comment below.
This post was not sponsored in any way, just really love the place and needed to share the love. http://www.foamcatering.nl/