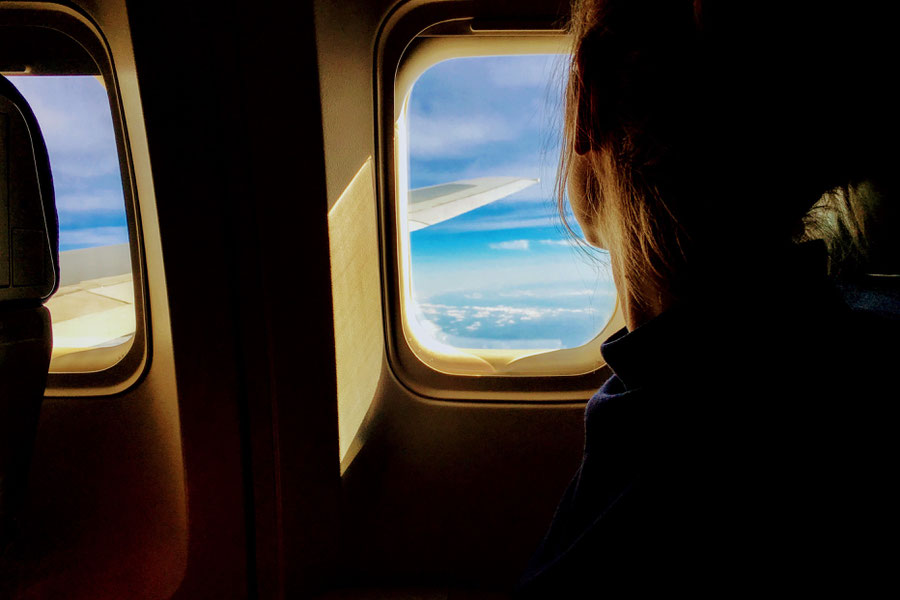 Hey dearies,
This blogpost I will tell you what you need to know before you book your seat on a flight. 
Up in the air
As you are reading this, I will be up in the air on our first flight to Birmingham, United Kindom in the most comfortable seats of the economy class. 
Gambling
But, before I found this site, it was a gamble if the seat I reserved was good or not. It differs per airline, plane type and some other factors. 
Stinky toilet
Sometimes the airline removes a row of seats, or in the back of economy class there are only 2 seats next to eachother instead of 3. Some seats are located between two windows, so you can't look outside or next to a stinky toilet. The risks of a bad seat are acceptable if you have a domestic flight, but if you are going to travel further, like our next 3 flights (Frankfurt - San Fransisco 11 hours and San Francisco --> Hawaii 5 hours) that stinky toilet or windowless seat will be a pain in your ass. 
Seatguru
The creators of Seatguru must have been thinking the same thing because their site is a life saver. On this site you can type in your flight number, departure date and airline and it will show you a map of the plane and a itinerary of the seating. Below I put a picture of the flight I'm on right now and how it's portrayed on seatguru.

Seat map key
Good seat
Be Aware - See comments
Bad seat
Mixed Review
Standard seat
Blocked seat
Premium seat
Crew seat
Power port
Emergency exit
Galley
Lavatory
Closet
Bassinet
Photo's and comments
Besides this feature, the users of the site can and have also uploaded photos of their travel in the plane you selected and previous passengers can leave comments on the seat they travelled in. 
Do you want to know for sure what you pay for? And what seats are the best, even in economy? I recommend that you check out Seatguru here. 
Want to know more of my travel secrets?
Keep an eye out for my next post and subscribe to my newsletter so you will be the first to know.
Next week a post about how you can book an affordable stay for your expencive destination.

X
This post was not sponsored in any way