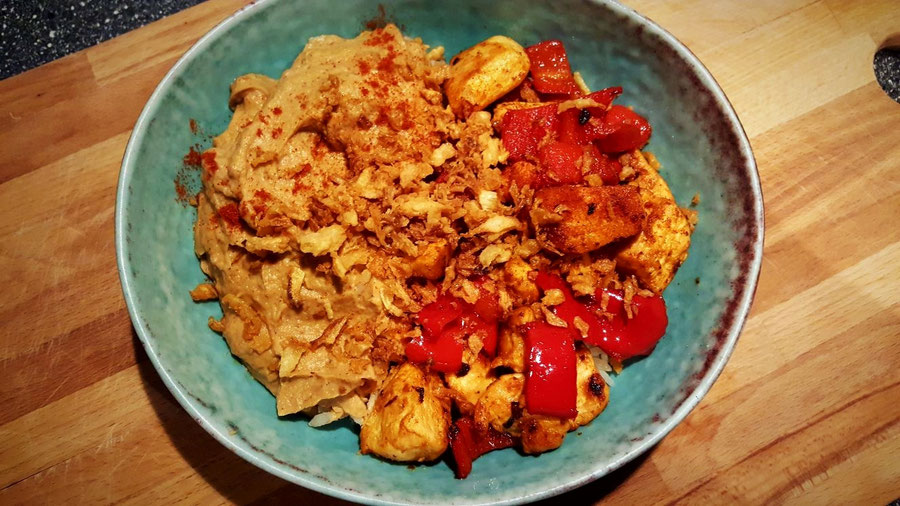 Hi Guys,
It is Wednesday and that means a new recipe!
What most of you don't know is that I am lactose intolerant. Up to recently I was stubborn enough to ignore that fact and live with the consequences. But I decided to try and make my favourite recipes Lactose free!
This week I made Chicken in Peanut(butter) sauce. It. Was. Delicious.
Also super easy and quick to make! The recipe is for 2 people.
Dairy-free Chicken in Peanut sauce
---
---
Boil water and put rice in it
Cut the chicken into smaller pieces
Bake the chicken in the pan
Put a sauce pan on the stove and add almond milk and peanut butter to your taste.
Make sure that it stays thick enough by not adding too much almond milk at once.
When the chicken is ready, add the peanut sauce to the pan and stir the two together.
Add the powders to the mixture to your taste
Put the rice on a plate and add the Chicken in Peanut sauce to the plate.
If you love fried onions like I do, you can add them as well.
---
Almond milk (or other plant-based milk)
Brown Rice
500 gr. Chicken
100 % Peanut butter
Fried onions
Chilli powder
Paprika powder
Garlic powder
Onion powder
Salt
Pepper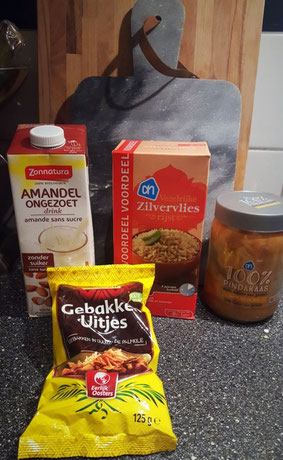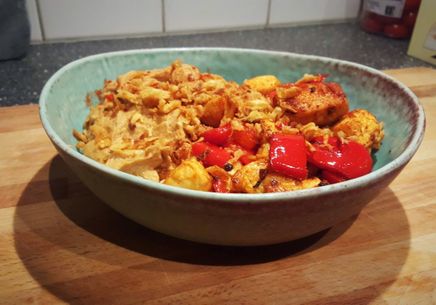 Let me know if you love it as much as me.
Bon Appétit!
See you next time,
X