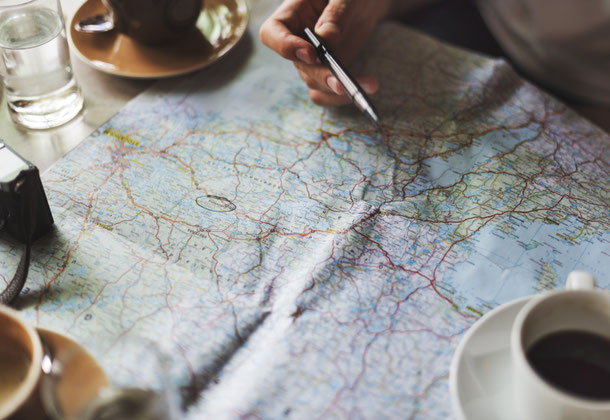 Ever wondering how it is possible that I travel so much, while being a student and not having a sugar daddy? The next weeks I will give you some very handy practical tips so you can be on your way to lets say.... Hawaii ??
Ten, nine, twelve days to go?
I have always been a travel junky, ever since I was a little girl and we went to Egypt once or twice a year to visit family. I would count the days, as soon as I could count. Before that I would bother my parents every waking moment of the day.
The beginning
When I was fifteen years I had to do an internship for my studies in the hospitality branch. Adventures as I was, I decided to go to Spain for 6 months. This was the first time that I ever would travel alone. You would think I was nervous, but no. I was super excited. The kind of excited that a child gets on Christmas morning.
Opportunities
Ever since that period of my life I took every travel opportunity with both hands. Friends going back home for Christmas to Norway? lets go!  Friends going back home for summer to Finland? I'm in!
As you can Imagine I have travelled to a number of countries in my life already. But for those who lack imagination I'll summarize it:
Some of the countries I visited:
Egypt, Germany, Belgium, France, Luxembourg, Austria, Italie, Spain, Norway, Finland, Hongaria, Romania, Greece, Tunis, United States, Dominican Republic and many more.
Upcoming travels this year:
Maastricht, Birmingham, Frankfurt, San Francisco, Oahu, Maui, Big Island & Vancouver. 
So the question you have about now should be: How the F*** do you afford this as a student?
Well, let me tell you, I love love love to search for sales and special deals. When I just started dating my boyfriend he asked me the same question as he saw me just coming back from Helsinki and hopping on a train to Budapest.
I will tell you today what I told him a couple of years ago; it is a matter of hard work combined with prioritizing, being flexible and finding the right deals.
Want to know how I find these deals exactly?
Keep an eye out for my next post and subscribe to my newsletter so you will be the first to know.