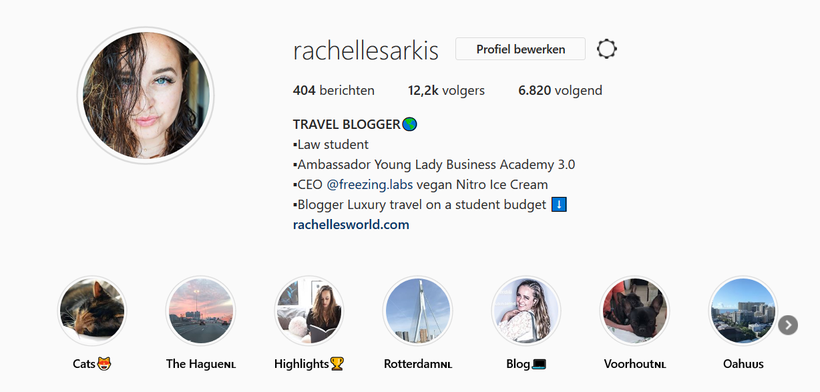 Hey guys,

Lately I have been getting a lot of questions as my Instagram account is growing. The main questing is: How did you gain so many followers?
How to increase your followers:
Instagram is starting to become more and more accepted as a normal stream of income.
But that is a bit too much information for now!
Subject
Firstly you need to pick a subject that you are totally in love with. When you pick a subject that you are passionate about it is easier to stick with consistency, which brings me to the next point.
Consistency is key
 When you want to develop a steady following, it is important to be consistent. Your followers should be able to expect a new picture of video of you on a giving time. This way they know when to search for you if you don't appear on their feed. It is also in your advantage in concern to the algorithm of Instagram. If you want to know more about the algorithm, DM me or leave a comment below.
Photo Batch
In relation to the consistency it is easy to make sure you have a bunch of pictures available. This way you always have a quality photo to upload to your Insta. You are also able to schedule your posts in different apps days ahead. If you have an Instagram business account it is even possible to let Later.com post it for you automatically. They have different payed plans but also a free one. This one is limited to the number of uploads you can schedule.
BUT if you apply by clicking on the link below, you will get 10 extra posts per month for FREE!
Editing
Besides making a great picture for you Instagram, which is a whole other subject and too detailed to get into in this post, it helps to get acquainted with the art of editing. I use a vary of different apps, paid and free, but to start I would recommend Lightroom CC. This is the mobile app of Lightroom which is normally a paid program. The app however is 100% free! A study has shown that light pictures get more likes than darker pictures. It also makes your feed more beautiful and coherent if you edit all your pictures the same.
If you want to have the full package and be able to go all out with your editing you can find the program I use by clicking on the following link:
Hashtags
 One of the things that made my follower count spike, was when I started using Hashtags. When you put hashtags under your pictures they will appear in whatever hashtag category you put them. This means a whole new audience will be able to see your pictures. 
 If you don't know what hashtags to use, there are lots of apps that will generate them for you.
Follow
  Another way to get more followers in your targeted audience is by searching for accounts that are similar to yours and then look who follows those accounts. Follow or comment on the pictures of their followers, big chance they will be interested in your account.
  If you want to know more of my tips and tricks, leave a comment below or send me a DM message on Instagram.
  X
Want to know more of my travel secrets?
 Keep an eye out for my next post and subscribe to my newsletter so you will be the first to know.
 Check out my YouTube Channel for Travel Vlogs.
 Take a look at my daily adventures on my Instagram