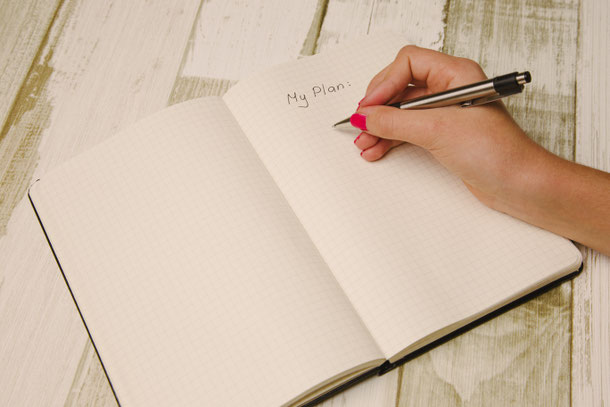 10 days left!!
AAAHH, only 10 DAYS left till we fly to Hawaii!!!!!!
I have to (shamefully) admit that my suitcases are already packed and ready to go.
And they have been like that for a couple of days now, woopsie.
Little too much excitement right?
ADD
Little fact about me that not many people know; I have ADD.
ADD stands for Attention Deficit Disorder. The effects of this differ per person.
In my case it forces me to only engage in things I absolutely love, otherwise it's a torment to stay focused. I also find it hard to remember stuff.
Lost & found
Now you might think, well Rachelle, we all forget where we left the car keys.
But in my case it is the car keys, my jewellery, my phone (at least 2 times a day) and often my shoes. I have, as I like to call it; the memory of a fish.
Remember
The upside is that I thought myself little tricks in how to stay functional and don't forget my stuff and appointments. I always write everything down in my agenda and on my phone.
Nightmare
Last month I started on my packing list. I can't even count the times I had an actual nightmare about forgetting half of my stuff.
Forgot my Passport!!
This hasn't only happened to me in dreams however. I can still remember, a couple of years ago I was visiting a friend in Spain. When she drove me to the airport, which was about 45 minute drive from the hotel,  it wasn't until the check-in that I found out I left my passport at the hotel. Whoa!!, then you break a sweat I can tell you! We had to drive back to the hotel like a mad person, but I eventually, barely, made my flight.
 PackKing
Anyhow, ever since that day I always check everything twice. It wasn't until recently that I found this app that actually creates your packing list based on some questions. Afterwards I added one or two things, but I have to say I was pleasantly surprised by how accurate the list was! The app is called PackKing.
If you're not sure what to pack, download this app and it will make the list for you.
Want to know more of my travel secrets?
Keep an eye out for my next post and subscribe to my newsletter so you will be the first to know.
Next week a post about Skyscanner.

X
This post was not sponsored in any way