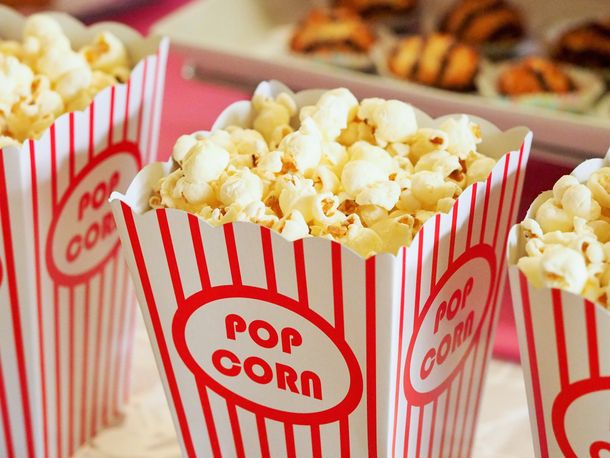 4DX?
4DX is new in the Netherlands. It's been around since 2014 in the US and now we have it in our cinema's. If you want to know more watch the YouTube video I've posted at the end of this post.
Yesterday my partner and I went to the first show with 4DX at Pathe de Kuip (Rotterdam, the Netherlands). We faced blizzards and slippery roads, but we arrived safely at the cinema.
PRICE
We both have a Pathe Unlimited card, which allows us to go to the movies unlimited for a monthly fee. Except for the IMAX, 3D and now the 4DX movies, for which we have to pay an extra fee. Normally this is not too much, around € 3,- BUT to our surprise we had to pay € 6,50 extra each for the tickets.
COFFEE PROHIBITED
After we bought our consumption and went to seek our chairs, the staff stopped us at the door. No hot drinks were allowed in the theatre, which was nowhere stated... Alongside us some fellow film visitors were stopped as well and had to hand over their smoothies. The reason behind this was that 'it could get a little rough because of the special effects'. Little did we know then what they meant. Acknowledging their mistake of not reporting this earlier they kindly reinstated our expenses with a voucher.
ALERT: CHAIR ON THE LOOSE
I have to say this is one of the weirdest experiences I have had in a Cinema.
The chairs started to move as if in a roller coaster, including the abrupt movements. Then you get a splash of water in your face and just when you are about to grab a hand of your delicious popcorn, the chair decides otherwise and throws you into a different direction.
They also provide you with smell and wind blowing past your head.
It was not until after the 3 hour long movie (Star Wars) that we saw there was a little button on the chair that can disable the water squirts.
FLYING THROUGH SPACE
The cool ting about 4DX was that when the space ships flew through (surprise surprise) space that you felt the turns of the ship.
The chairs followed the movements gently.
WORTH YOUR BUCK?
To be completely honest, it is a nice gimmick for the right movie. The gentle movements were fine and actually added a bit to the movie experience, but the rest was just plain distraction.
Soon the Dolby Cinema will launch, can't wait to see that. Guess I am turning into one of those old winy people. Ah well..
Are you planing on seeing a movie in 4DX? Or have you seen one before?
Leave a comment below and let me know what you think.