Hey guys,
Yesterday we visited Amsterdam for some exciting business preparations..
Ever since I saw the owner of the Avocado Show on a TV show of RTL Z I was excited to visit his restaurant.
On the show he announced that the restaurant had 60 franchise requests before they even opened!
This is a true inspiration for me.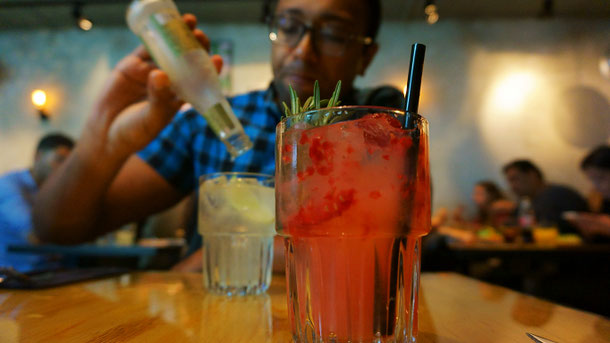 When we arrived at the restaurant the hosts awaited us and wrote down our names on the waiting list because the restaurant was full at the time. We were not the only ones waiting for a spot at this popular lunch place. When we were seated I looked around and noticed that the interior is super cute.
The couches are coated in an old pink velvet fabric.  A neon sign stating the name of the restaurant greeted us on our way in. and the wall behind the bar was covered in plants.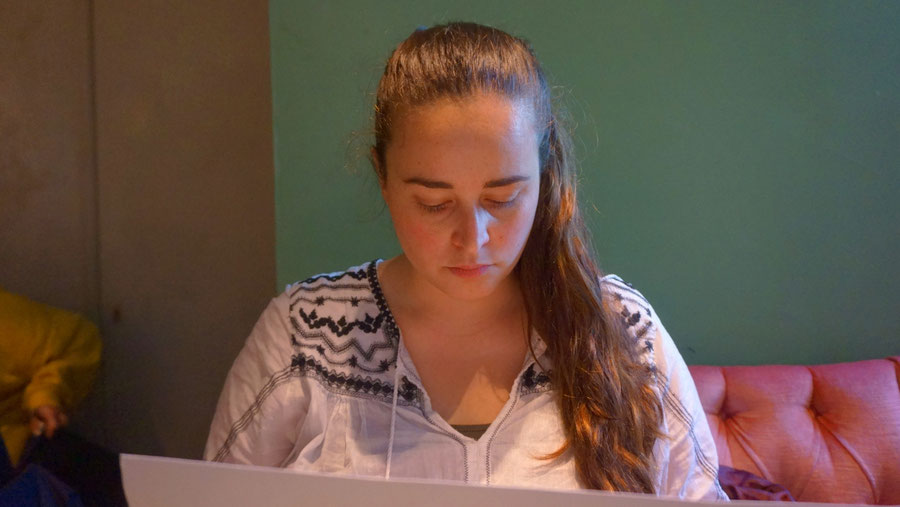 The menu is divided into two sections. The avocado dishes that are 'fancy' and the dishes that are 'schmanchy '. Both sections contain just three dish options.
For the Fancy dishes you should think about Poke bowls and avocado bun burgers. The Schmancy dishes are avocado on toast or a salad.
Besides these lunch dishes they also serve three different snacks & side dishes. Triple dip nachos and the yakatory chicken skewers.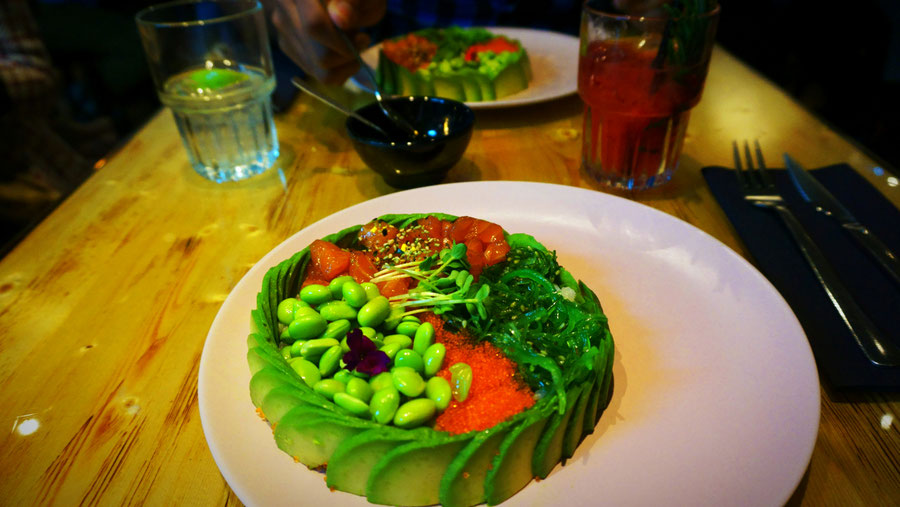 We both ordered the poke bowl and I ordered the home made Raspberry lemonade. Currently the Poke Bowl is our favourite dish. Partly because we are going to Hawaii in 3 months but mostly because this dish is just absolutely amazingly delicious. You could say we are a little bit of a Poke Bowl experts.
Our judgement on this Poke Bowl was by far one of the best we ever tried!
We will definitely come back here. Highly recommended.
The Lemonade on the other hand was a bit too sour. I had to send it back. They made it sweeter for me. The service was very good.
Talk to you soon lovely,
X