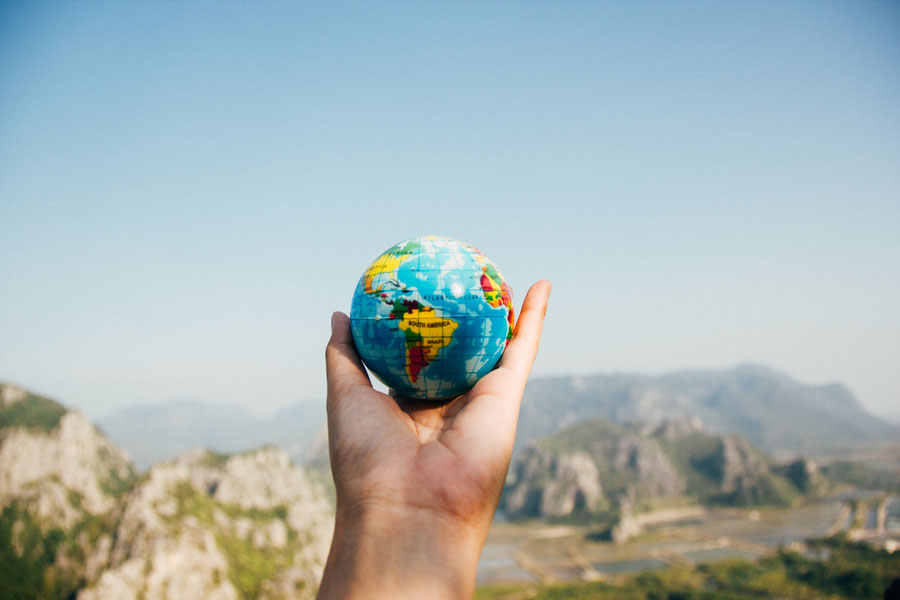 Ever since I was a little girl I always got super exited the months before we went on vacation! I would select all my stuffed animals that would get the privilege of going on the trip with me, and reselect them 20 more times. Honestly, the destination is a great aspect of travelling, but what got me so excited was the travel itself. That moment you step into an airport vibrating with the energy of hundreds of people all going places. That moment is one of my favourite parts of travelling. You don't know yet what adventures are awaiting.
I am 24 years old now, but that moment of stepping into an airport still gives me that feeling of a snowy Christmas morning, blowing out candles on your birthday cake or finding out your favourite show confirmed a new season.
You can imagine how much I loveee to travel. Therefore I am super excited to share my upcoming 5 months with you! I am travelling to 5 destinations, in 4 countries!
1th destination - Romania
In three weeks I will travel to Bucharest, because my niece is getting married there! Besides the fact that she is from my dads family side (Egyptians) and I have not seen any of my relatives from that side for roughly 20 years, I also have not attended many weddings in my life. One of my friends recommended I go and see the castle of count Dracula when staying in Romania. I will definitely look into that!
2nd Destination - Germany

In November we will travel to Germany to go scuba diving in a huge indoor pool called Monte mare Reinbach.
Their indoor scuba diving pool is 10 meters deep!!! Here I will finally do my 3th and 4th open water dive for my Open Water Certification. When I finish my dives I am finally able to go and dive with the manta rays in Hawaii upcoming February!
3th Destination - Austria

In December we are going to snowboard in Austria with my family. Last year we also went to Austria to snowboard but in the town of Tirol. This year will be more north of Austria.
4th Destination - Maastricht

After snowboarding we are going to drive to Maastricht, which is a place in the south of The Netherlands to spend New Years eve there.
5th Destination - Hawaii

And for the grand finally, we are going to Hawaii in February! We are flying from Amsterdam to Birmingham on the 5th of February. The next morning we are flying from Birmingham to Frankfurt and after a short stop over continuing our trip from Frankfurt to San Francisco and after another short stopover from San Francisco to Honolulu Hawaiiiiiiiii.
We are staying in Honolulu for 1 night in the newly refurbished Holliday Inn Waikiki.
The next morning we are flying from Honolulu to Maui, where we will stay for 7 days.
After our week in Maui we will continue our trip to Big Island where we will stay for 10 days.
Then we will return to O'ahu to stay in Honolulu for the last 4 days.
If you want to read about these country's, make sure you check out my blog!
See you next time,
X
R.