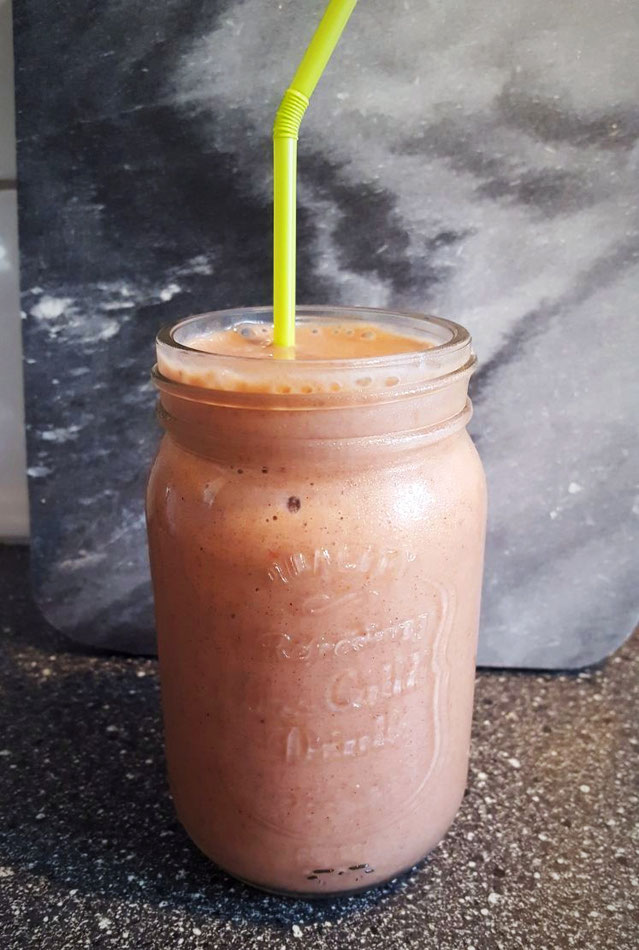 Hi Guys!
Today I want to share this amazing recipe with you!
It is completely dairy free & vegan, so if you want a protein shake without any animal products in it, you should make this recipe.
Tip 1: If you add less of the almond milk, your shake becomes an ice cream! Who doesn't love ice cream for breakfast.
Tip 2: If you use coconut milk instead of almond milk your shake gets a thicker creamier texture. I personally find this too overwhelming and therefore I only use almond milk in this shake, but if you love this you can experiment with it!
Strawberry, almond & hemp protein shake ( 1 shake)
---
Add almond milk into your blender
Add one banana to the milk and blend until you get a smooth texture
Then add one by one the strawberries
Finally add the Hemp Protein Powder
Enjoy!
---
Approximately 200 ml Almond milk (or other plant-based milk)
1 Spoon Super Foodies Hemp Protein powder
1 - 2 hands of Frozen strawberries
1 Banana