Hi everyone!
It's been a long time, but a lot has changed and exciting new things are on the horizon.. but I'm getting ahead of myself :)
For now, I have done something that I have wanted ever since I got my first pair of glasses....
I had Intralasik Eye Surgery!!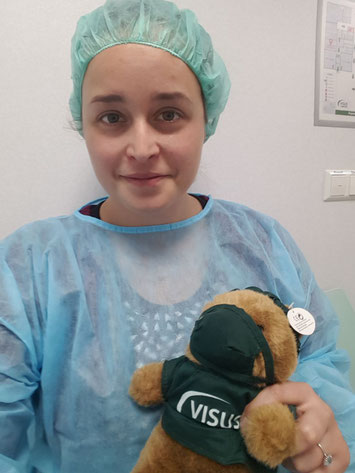 Finally, after a lot of saving, researching and waiting the day was here. I went to Visus to get the Intralasik Eye Surgery. And boy was I nervous!
When you choose the Intralasik you actually get lasered twice. First they make an incision with the laser. This part was the worst of the entire surgery. I took this picture right before I was called into the OR.
The second part is when they open the incision and pull back a small layer of your eye so they can use the second laser to correct your vision.
The ''new'' me
It has been 4 weeks since the surgery and I have to admit that I cannot remember what it's like to wear glasses any more! It's super convenient to just walk into any store and be able to buy some sunglasses, or to go swimming or any activity without having to consider your glasses.
If you are thinking about it, I highly recommend it. The first 2 days or so your eyes are sensitive to light, and a bit prickly as if you just cut some onions. All in all, it was completely worth it!